Parametric Envelope Structures
The seminar centered upon the investigation of engineering and fabrication methods
for the realization of a 1:1 parametric envelope structure – contributing to the
ever-expanding catalogue of proto-architectural solutions made possible through
digital methods. Furthermore the workshop sought not only to examine the formalization
of digital design methods but also respond to the contextual specificity of
Vienna through a study of the city's formal language and affective potentialities.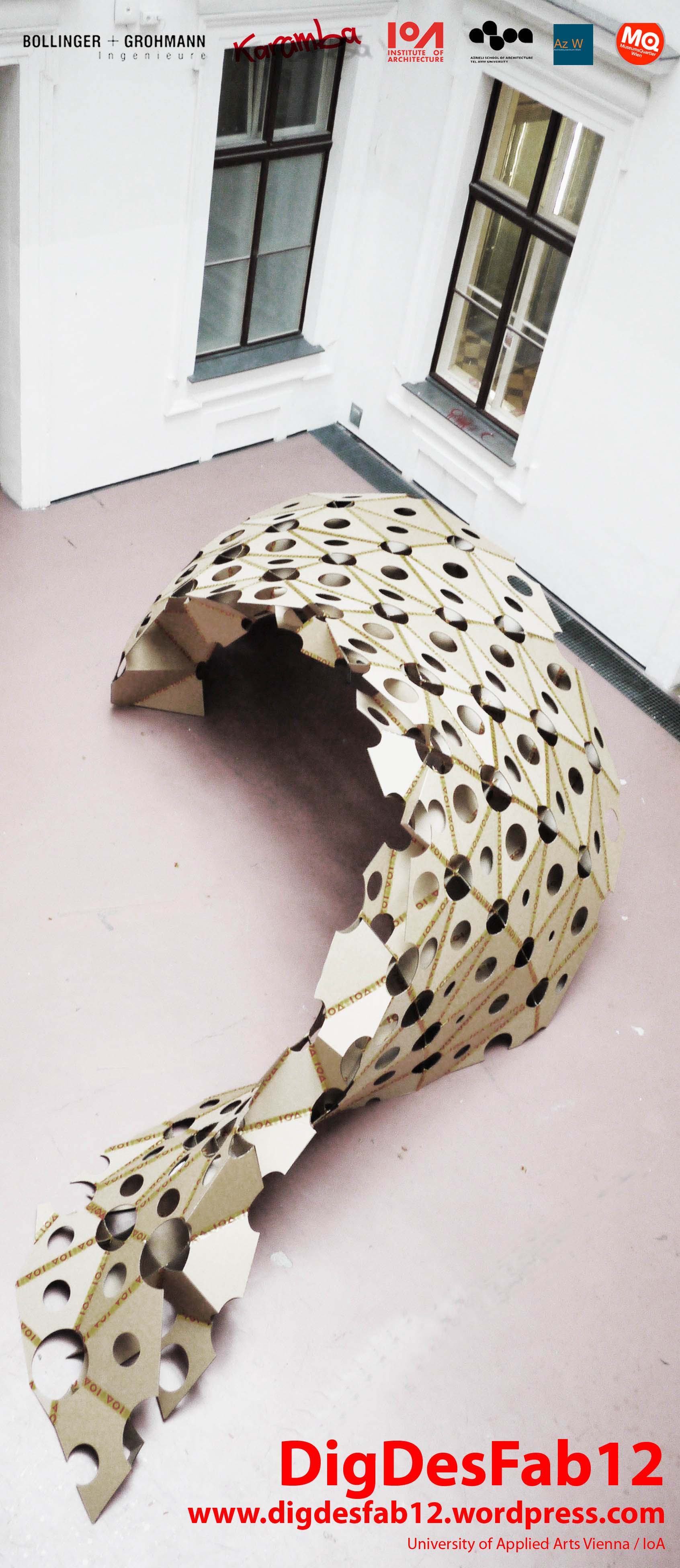 Process
The process began with students exploring and examining the city's rich architectural language. Through rigorous discussion and interrogation of the proposals a common conceptual point of departure was established which formed the basis of a proto-architectural module that was further augmented by both structural and performative aspects. The conceptual underpinning for the project was derived from the compositional syntax and visually mediating qualities of light distribution and reflection in the work of Loos (Haus am Michaelerplatz and the onyx marble wall in the American Bar). The visual qualities of the marble were abstracted and translated into a three-dimensional form through a process of aggregation and subtraction. Further refinement of the module and structural analysis of the overall form was performed using Grasshopper and Karamba. Concurrent with this process was the development of a number of prototypes which analyzed various strategies for the joining of the modules. Following the complete rationalization of the form in Rhino the elements were flattened, laser cut and assembled into the final structure on the 17th November in the Angewandte Kunst.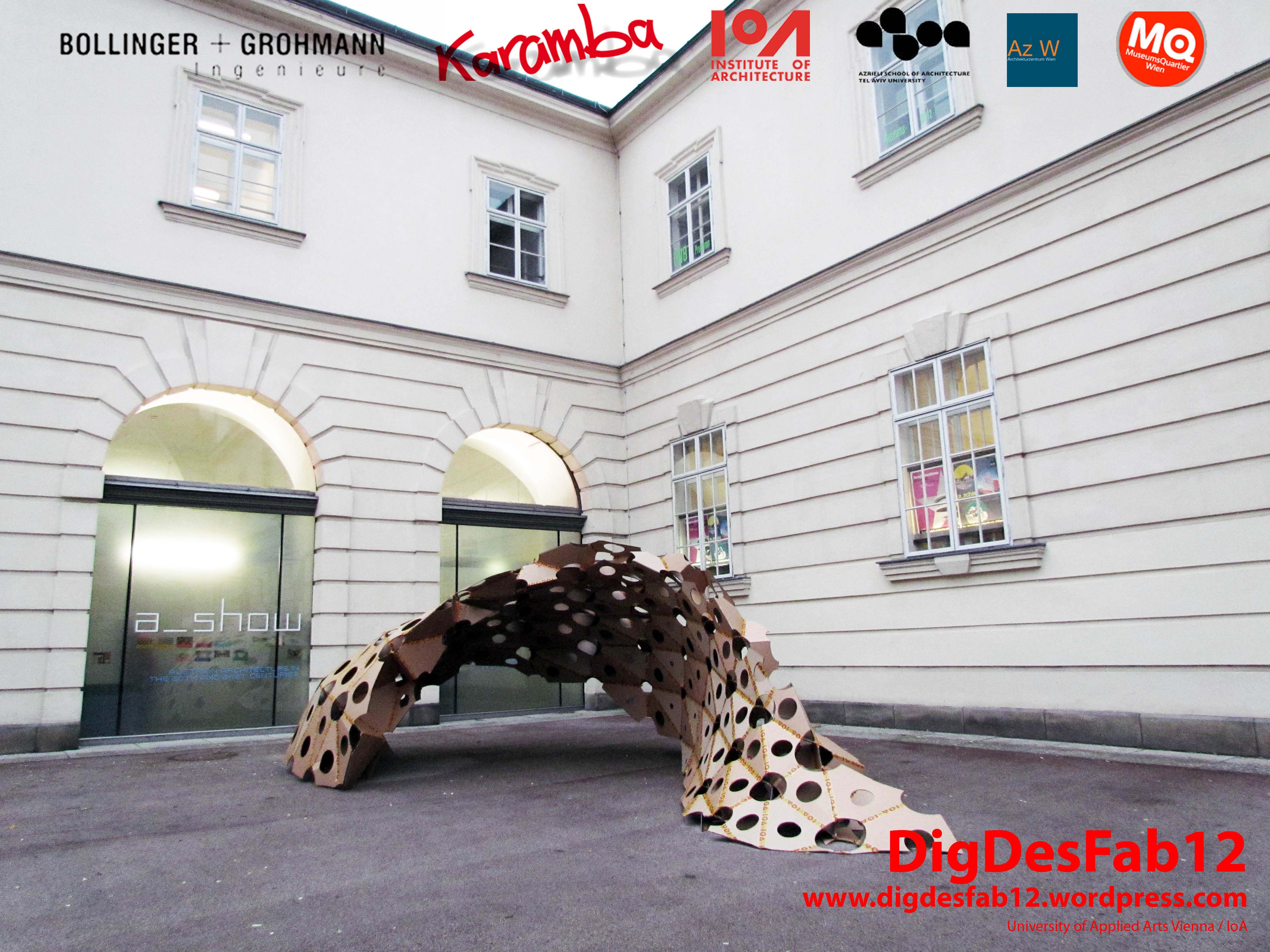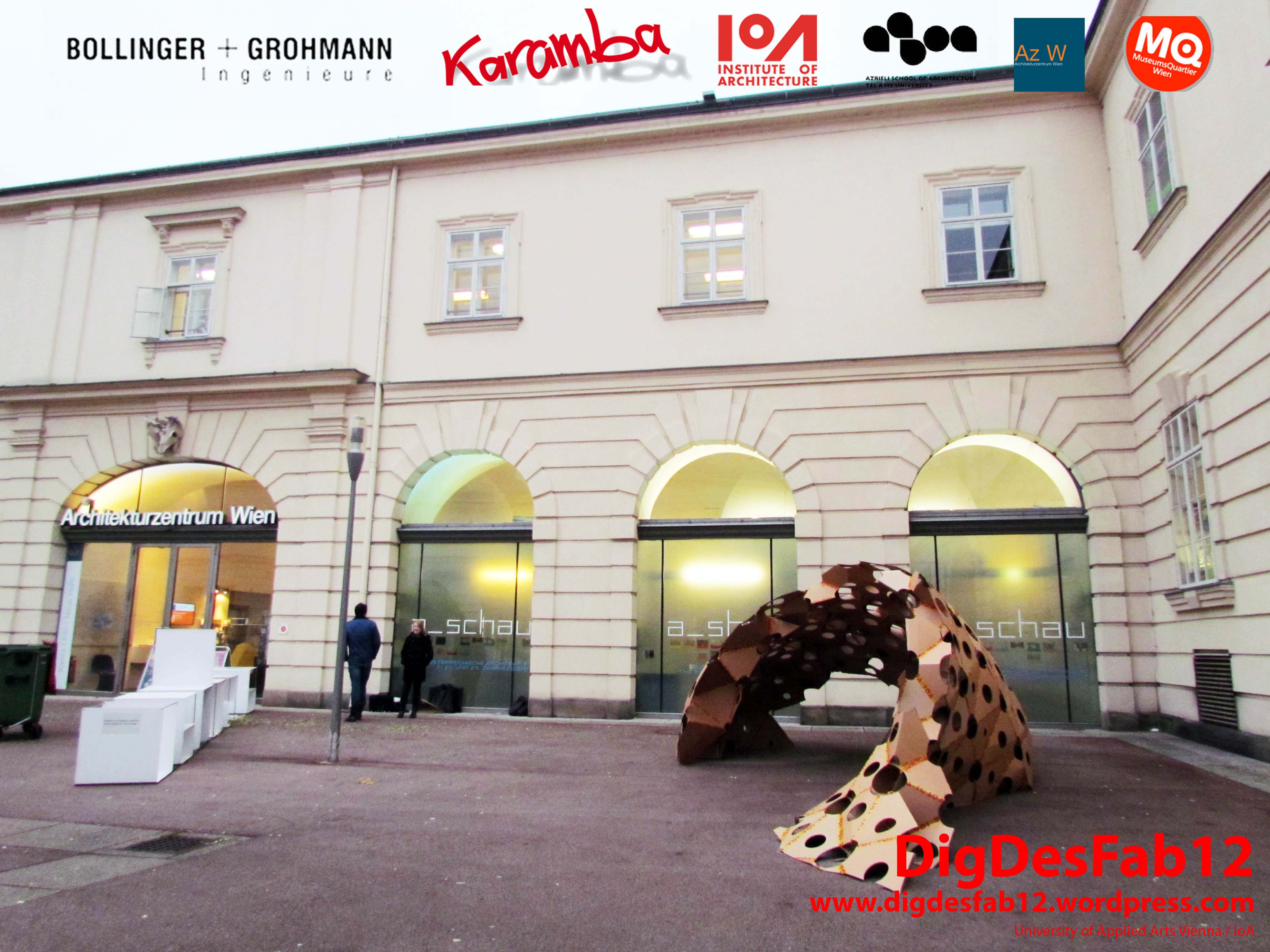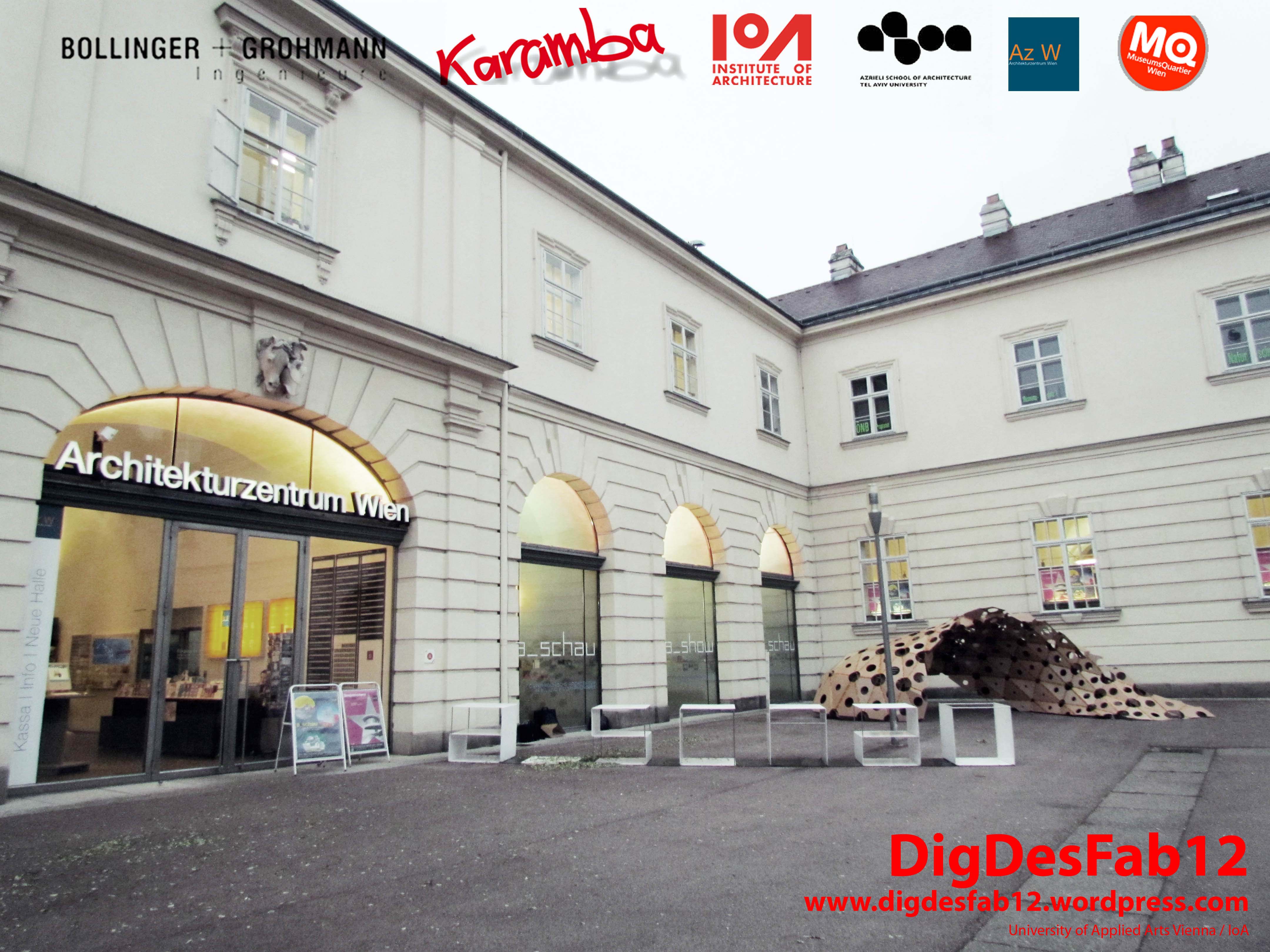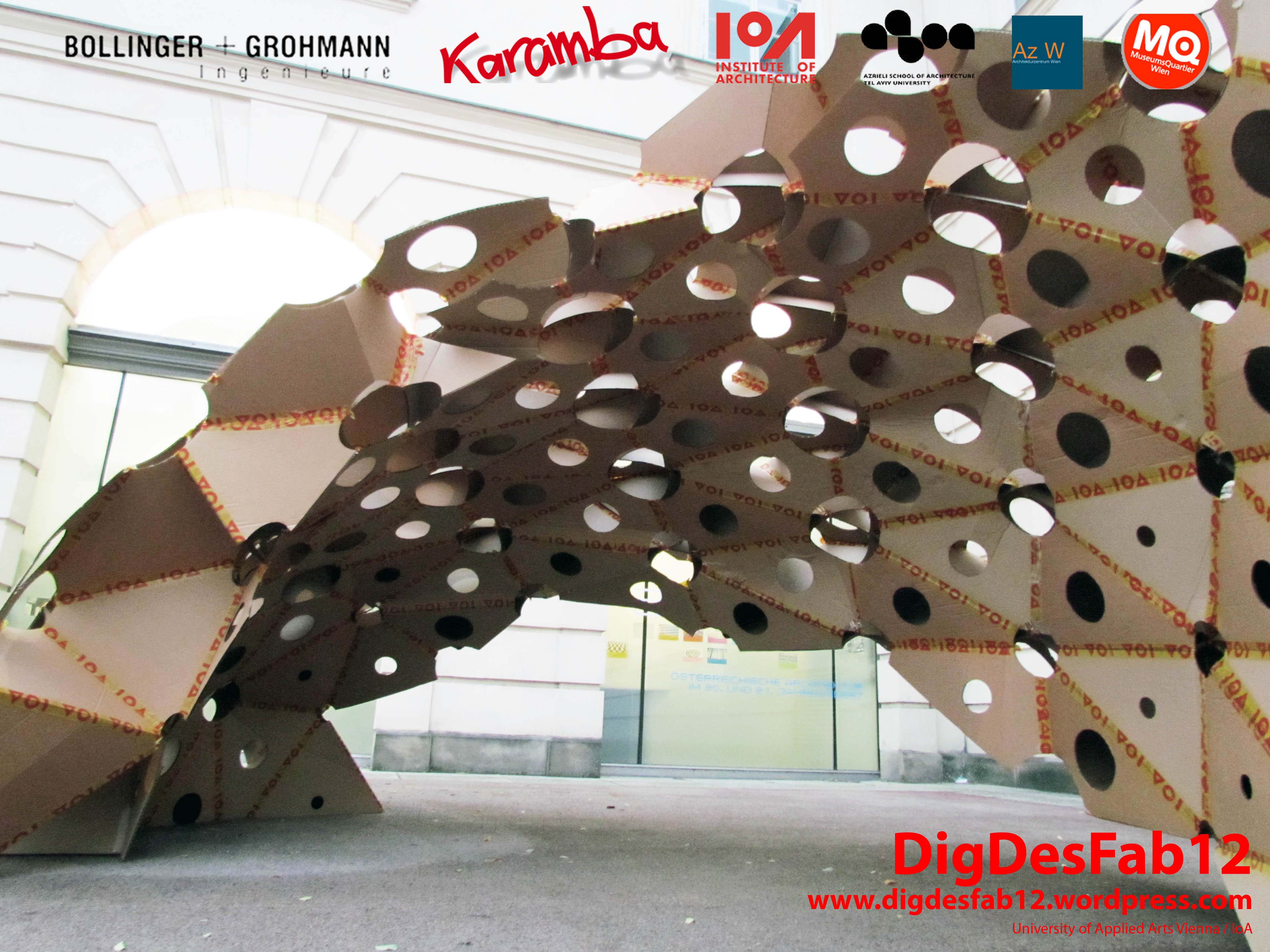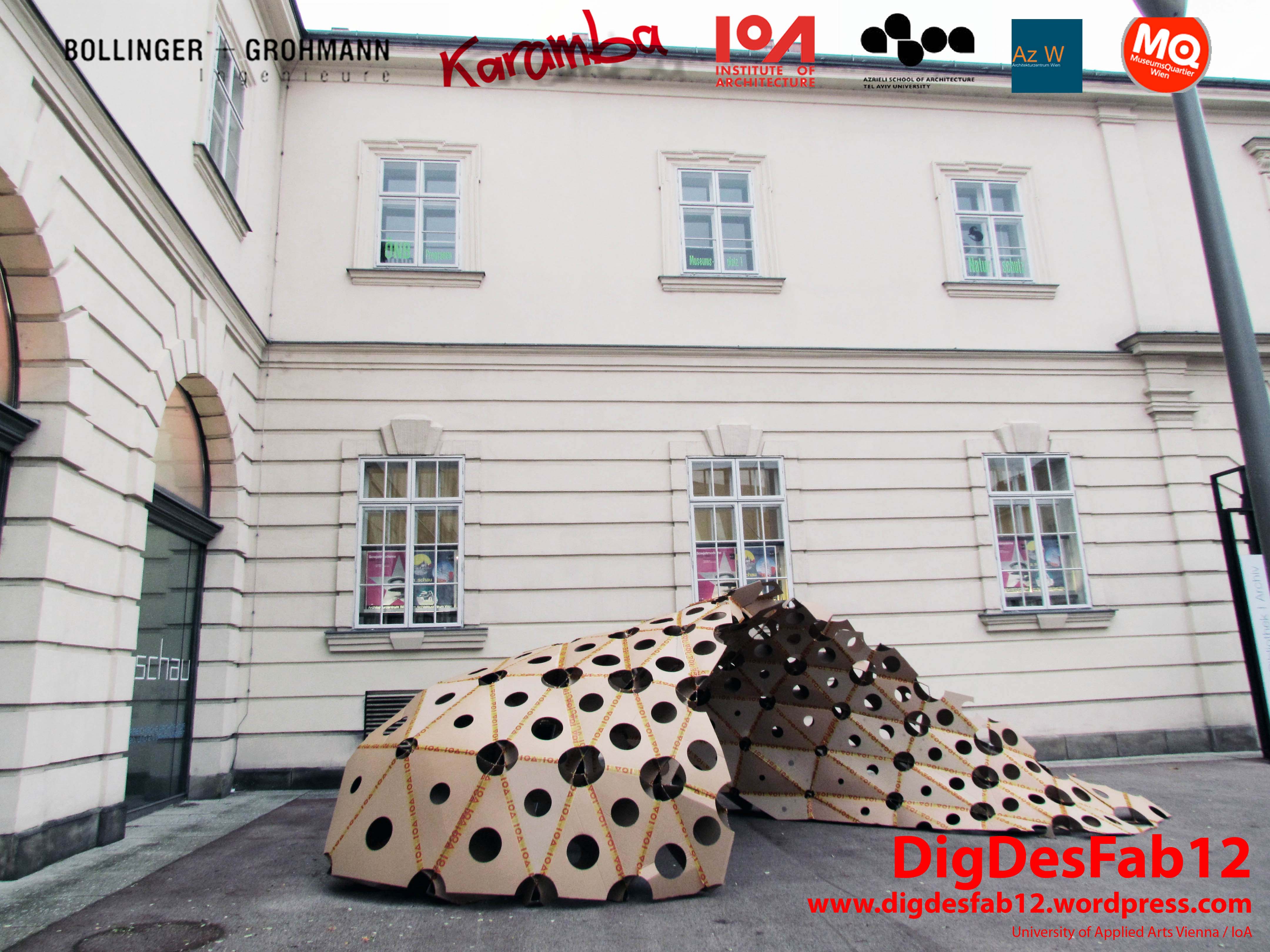 Instructors
University of Applied Arts: Andrei Gheorghe
Tel Aviv University: Eran Neuman, Tamir Lavie
Bollinger+Grohmann: Clemens Preisinger, Moritz Heimrath, Robert Vierlinger, Matthew Tam
Students
Emanuel Gollob, David Tavcar, Lena Kriwanek, Marta Piaseczyńska, Guy Nir, Maya Shkedy, Adi Zur, John Alan Gallerie, James Park, Marc Krenn, Daniel Schinagl, Ran Israeli, Nitsan Levin, Revital Michaely, Ming Yin, Emanuele Mozzo, Josip Soletic, Liat Belkin, Nimrod Zidel, Michael Oren, Sarit Naiman, Katharina Mohn, Maximilian Salesse, Genov Dimitar, Stephan Tomasi, Rinat Sela, Shiri Dobrinzki, Shai Sachs, Deniz Ors, Tamas Nyilanszky, Feiyu Qi, Venetia Alia, Emili Gertner, Gali Dubizki, Tal Amram